ArbDB News
Mediators New Breakfast Club - 11th May 2022
Mediators New Breakfast Club Meeting
Wednesday 11th May 2022
Topic
CMC (Civil Mediation Council)
- Its latest initiatives and plans for the next 12 months
With Guest Speakers
- Paul Adams (Chief Executive of CMC)
- Rebecca Clark (Incoming Chair of CMC)
To see a recording of this video, please view at:
Sheila Bates - Acute Dispute and Underlying Conflict Webinar
Sheila Bates will be speaking at a Acute dispute and underlying conflict Webinar, run by CIArb.
Part 1 of Webinar series
Commercial stability in a world of conflict: Effective dispute management in uncertain times.
Date & Time:

06 April 2022 | 13:00 - 14:00
Venue:

Online
More Information:
The fall-out of armed and economic conflict, including the huge volume of commercial disputes triggered and/or caused by the conflict is overwhelming. This series will take a considered, clear-eyed look at the types of disputes, sectors and industries affected. Those attending will benefit from real-life examples of how to deal with economic disruption in times of geo-political uncertainty: contract disruption, supply chain disruption, raw material shortage, lack or over-supply of goods, human and capital displacement.
It will provide a forum for discussion of market needs for information, education, and framing, and what the community of dispute resolvers can contribute to maintain and strengthen the system that underpins all international commerce, the rule of law.
Part 1 of Webinar Series will introduce a simple structure of questions to analyse situations as they arise at the macro and micro level (What, where, who, why, when). This first session will look at how we respond as neutrals, representatives, and commercial parties to the different types of disputes currently arising and those anticipated in the near future.
This series is free to attend: register here for Part 1.
Sign Up & Learn More:
https://www.ciarb.org/events/acute-dispute-and-underlying-conflict/
ArbDB Members attend dispute resolution conferences in Abu Dhabi
ArbDB Chambers Members, Robert Sliwinski and Michael Cover, attended two conferences at the Abu Dhabi Global Market (ADGM) on 16 and 17 March 2022. The first was RESOLVE- the Abu Dhabi International Dispute Resolution Forum and the second was the ICSID-ADGM Joint Conference- Investment Arbitration in the Middle East.
At the second conference, two important announcements were made by Linda Fitzalan, the Registrar and Chief Executive of the ADGM Courts, and Meg Kinnear, the Secretary-General of ICSID. One related the signing of a Co-Operation Agreement between ICSID and the ADGM and the other was the formation of the World's first Panel of Investor State Mediators at the ADGM.
Michael Cover and Mark Appel of ArbDB Chambers are two of the 12 mediators on this inaugural Panel.
Tony Marks, Chair of ArbDB Chambers, commented: "We were pleased that Michael Cover was able to join our UAE-based Member, Robert Sliwinski in Abu Dhabi. We are also delighted that Michael and Mark are part of this new Investor State Mediation Panel, which strengthens our links with the wider Gulf Co-Operation Council Region."
Mediators New Breakfast Club 9th March
09.00hrs Wednesday, 9th March 2022
Mediators New Breakfast Club Meeting
Topic
Mediators - the next generation (teaching mediation in universities)
Speakers
Michael Bartlet (School of African & Oriental Studies)
Jane Bryan (University of Warwick)
Bill McKay (City University)
Katherine Stylianou (South Bank University)
Ben Waters (Canterbury Christ Church Univ.)
To see a recording of this video, please view at:
Leading Arbitrator, Steffen Pedersen, To Join Arbdb Chambers
ArbDB Chambers is delighted to announce that Steffen Pedersen has accepted an invitation to join this leading chambers of third-party neutrals, arbitrators, mediators, adjudicators and dispute board members, with effect from 1 March 2022.
Steffen is qualified as lawyer in Hong Kong, England & Wales and Nauru. He holds academic qualifications from City University, London; City University, Hong Kong; King's College, London; and the School of Oriental and African Studies (SOAS), London (MA, Chinese Studies). He is a Fellow of the Chartered Institute of Arbitrators and an Aspiring Full Member of the London Maritime Arbitrators Association and a Member of the Baltic Exchange.
Steffen has worked in Hong Kong, Shanghai, Beijing and most recently in Singapore, where he was a partner in a leading law firm and where he has also been building a practice as an arbitrator and general third party neutral. His experience extends to the full range of shipping and offshore matters, including commodity disputes, construction disputes (all types of vessels/units), EPC contracts, drilling contracts, sale and purchase disputes, pooling agreements, charterparties, sale and leasebacks and cargo/ bill of lading disputes. Steffen has conducted nearly 50 arbitration references as arbitrator, including under the rules of the SCMA, SIAC. HKIAC and LMAA, and well over 100 arbitrations as counsel. He is a member of the arbitration panels of many of the leading institutions in the world, including the SCMA, HKIAC, KCAB, AIAC, MIAC, BANI and is on the SIAC Reserve List.
Steffen is a Dane, and his language skills are in Danish and English (both as native speaker), Mandarin, French and other Scandinavian languages. One recent HKIAC appointment was based on a requirement that the arbitrator was able to read Mandarin. He is the author of many publications, including for SCMA Knowledge Sharing, the Swedish Club Magazine and Skuld Offshore Magazine.
Steffen will now be practising as a full time, independent third-party neutral through ArbDB Chambers.
Tony Marks, the Chair of ArbDB Chambers, commented:
"We are delighted to welcome Steffen Pedersen as a Member of ArbDB Chambers. He is already a distinguished arbitrator and well-experienced in East Asia and South-East Asia. We look forward to working with Steffen further to develop his practice there and also through London and elsewhere"
Steffen can be contacted for appointments through the Clerk to ArbDB Chambers, Martin Poulter, martin.poulter@arbdb.com and tel: + 44 (0)203 514 9020.
1st Asia Pacific Vis Pre Moot
ArbDB Member Paul Rose will take part in the 1st Asia Pacific Vis Pre Moot, held between the 10th - 13th February 2022.
This competition will provide the students with an experience of the renowned International Vis Moot and also train them for International Commercial Arbitrations. This will further promote Arbitration as a mode of dispute resolution in the Asia Pacific region.
This is an exciting new competition that aims to give training to young budding lawyers and students to improve their skills in advocacy and arbitration, This Pre-Moot will be an essential part of training for students and arbitrators planning to attend the Vis Moot and Vis East Moot. The skills learned here will also be a key component for future careers in arbitration.
For more information, please visit:
Jane Gunn takes over as the President of the Chartered Institute of Arbitrators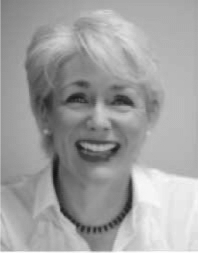 ArbDB Chambers is delighted to recognise the achievement of Member, Jane Gunn, in starting her term as President of the Chartered Institute of Arbitrators (CIArb) www.ciarb.org. Jane will be in post for one year.
Jane is a former Chair of the Board of Management of the CIArb and an active and an in-demand mediator and trainer. She is a CEDR Accredited Mediator, a CMC Registered Mediator and and IMI Certified International Mediator.
ArbDB Chambers Chair, Tony Marks, commented:
"We are delighted that Jane has commenced her Presidential year at the CIArb and my colleagues and I will be supporting Jane in as many of her initiatives and visits as we can. We very much look forward to the next 12 months."
For details about the work of Jane Gunn, and the members of ArbDB Chambers, please contact Martin Poulter, Clerk to Chambers by email martin.poulter@arbdb.com or by telephone on 020 3514 9020
Mark Appel judge in the finals of the World's First International Investor-State Mediation Competition
Mark Appel of ArbDB Chambers is sitting as a Judge on 16 January 2022 in the competition finals of the World's First International Investor-State Mediation Competition.
The Competition was organised by The Moot Court Bench in Colombo, Sri Lanka and is supported by, among others, the United Nations (UNCITRAL), the Sri Lankan Ministry of Justice and the International Mediation Institute.
This competition is the first of its kind, a unique opportunity to further the education of young legal/mediation practitioners in the investor-state mediation process.
Investor-State Mediation (ISM) is where mediation is used to resolve conflicts between a private party and a sovereign state i.e., investor-state disputes.
Mediation provides host States and foreign investors with a high degree of autonomy over the decision-making process, thus placing emphasis on achieving mutually beneficial results for the disputing parties. This facilitates the preservation of economic relationships between host States and their investors.
Mediators New Breakfast Club 11th January
09.00hrs Tuesday 11th January 2022
Mediators New Breakfast Club Meeting
Speaker, Jane Gunn of ArbDB Chambers and new President of the Chartered Institute of Arbitrators (CIArb)
To see a recording of this video, please view at:
To register please contact Martin Poulter at martin.poulter@arbdb.com
The Mediators' New Breakfast Club Meeting with the London Maritime Arbitrators Association
On Wednesday 17 November, this meeting was addressed by David Steward, the President of the LMAA and Clive Aston, a Past President of the LMAA.
This highly interactive session, supported by ArbDB Chambers, covered a wide range of ADR topics and also the fascinating history of maritime arbitration in London.
You can see a recording on our YouTube Channel here.