ArbDB News
Peter McQueen chairs an ICC Webinar for arbitration practitioners in the Asia-Pacific Region on Thursday 2 September 2021

CC International Court of Arbitration Member and ArbDB Chambers Member, Peter McQueen, is chairing what should be an excellent and informative event, which includes a meet and greet with Claudia Solomon, the President of the ICC Court of International Arbitration, an update on the application of the new ICC Rules of Arbitration and an update on the ICC's recent arbitration statistics.
https://2go.iccwbo.org/icc-new-updates-from-the-icc-international-court-of-arbitration.html The event is held virtually and is free of charge.
Making ADR Work In KSA Webinar
Developments in Arbitration and Mediation in Saudi Arabia
MAKING ADR WORK IN KSA
Date: Tuesday 14th September 2021
Time:
Riyadh: 03:30 - 05:00 P.M
London: 01:30 - 03:00 P.M
Location: Zoom
To Register & see the Agenda, please visit: https://sadr.org/events-details/99?lang=en
Online streaming event to support Mental Health with Jane Gunn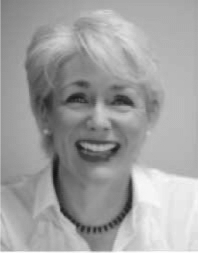 Jane Gunn, Mediator and member of ArbDB Chambers is taking part in an online streaming event to support Mental Health on:
Saturday 3rd July 2021 from 15.00hrs
Click here for a link to the details: https://www.pocketpicturesltd.com/joal/
Mediators' New Breakfast Club
Next Meeting
Start: 10:00 hrs - BY ZOOM ONLY
Date: Wednesday, 21st July 2021
Speakers: Jan Coulton - (Chairwoman of College of Mediators)
Topic: To be advised
Cost: Free due to support from ArbDB Chambers
Booking: Please e-mail Dave Owen (dwo@pengaron.co.uk) who will send Zoom link at least 24 hours beforehand
Recording: The meeting will be recorded - it (and recordings of previous meetings) can be accessed here: https://www.arbdb.com/webinars
NOTE Attendance counts towards the CMC's CPD requirements. It may count for CPD for other organisations.
Reflections on workplace mediations by Anthony Fincham
By kind permission of ADR Group, here is an article written by Anthony Fincham, Member of ArbDB Chambers for the ADR Group publication.
Mediations in the workplace largely follow one of two forms. The first is a dispute between employer and employee typically after dismissal over the claims which then arise. In many respects this is like any other mediation and often comes down to money - how much is the employer willing to pay to get shot of the claim and how much will the employee take? There will invariably be "soft terms" such as a reference and announcement and withdrawal of allegations.
The second is a dispute between fellow employees which the employer is keen to see resolved. Some employment procedures make provision for an outside mediator as the final recourse although this is far from typical. Of course, any falling out can go to mediation by agreement of the parties whether or not the relevant procedure makes such provision. I will offer some reflections on this latter type of workplace mediation.
Typically, the putative mediator will first be approached by the employer with the request that he or she facilitates a resolution of the problems which have emerged. The employer will pay the fee. It is important to resolve the exact relationship between mediator, employer and the employees. There will inevitably be a contractual relationship between mediator and employer but how about the employees concerned? Generally speaking, I think it best to have a tripartite agreement signed by all concerned but I do not regard that as essential and there may be cases where the employees would baulk at that degree of formality and it would be preferable for the mediator simply to explain that they have been retained by the employer and describe his role. I have followed both approaches and not encountered any particular problem as a result.
However the mediation is set up it is vitally important to bolt down in advance the issue of confidentiality. The employer, if absent at the mediation, will expect a report. Equally the employees will expect to able to speak to the mediator in confidence and indeed unless they can the mediation may make little progress. The mediator may get into an unplayable lie unless he addresses and obtains agreement on the applicable parameters. He should be able to deal with the employees in confidence subject to limited exceptions for example if he became party to information concerning criminal conduct or a health and safety issue. In other words, he needs a rainy day carve out from the general obligation of confidence.
The employees may understandably have misgivings about the role of mediator. Is he nothing more than an agent of the company filing a report and helping determine the employees' future? I think there is no substitute for the mediator finding time to meet the employees if only virtually before the mediation to give suitable reassurances and hopefully to gain their trust.
What are the keys to a successful mediation? Of course there are no universal rules. I think it vital to get the employees as best one can to put all the issues on the table. I generally encourage a written statement describing the problems and what the particular employee hopes to get out of the mediation initially for the mediator's eyes only and then to be exchanged only if the mediator thinks that desirable and following the agreement of both (or it may be more than two) employees. I suspect that automatic exchange without more may not be susceptible to candour and runs the opposite risk of merely inflaming the situation. Best that the mediator stays in control.
The other thing I commend is encouraging the parties to think about and indeed say positive things about the other. The point can be made that the employer clearly values both or it would not be investing time and money in this process and the outcome it desires is a making up and the working out of viable modus operandi for working together in the future. This takes me onto the importance of the mediator knowing what he can and can't agree in the course of the mediation assuming, as I would regard as the norm, the employer is not represented. Whilst some boundaries may be set in advance there is no substitute for being able to contact a representative of the employer during the course of the mediation.
One can expect that any mediation is a stressful experience for the parties, most especially when confronting fallings out at work. One benefit of zoom or whatever is that it is relatively easy to adjourn the mediation for if you like a calling off period to allow the employees to reflect and to avoid their feeling under any pressure to agree on the day. Indeed I have set up workplace mediations to take place on different days so that cooling off is hardwired into the arrangements.
A concern that will always be in the mediator's mind is whether success on the day is only a sticking plaster not destined to pass the test of time. Of course you never know. I think it is important to discuss with the parties some kind of structured periodic review if nothing more sophisticated than calendar meetings to discuss how things are shaping up post mediation. This could involve the mediator but does not have to. There may need to be something in place which acts as a safety valve.
I haven't yet included a war story! I was reminded a while ago by my co-mediator of a mediation which I think took place back at the turn of the century at which one of the parties asked me to warn the other that if he did not agree the terms on offer he would take out a rather different form of contract and have him bumped off. I refused and remarkably all issues went on to be resolved and the mediation was notched up as a success. With the benefit of hindsight perhaps I should have called the police.
Anthony Fincham is an independent mediator and a member of ArbDB Chambers
Dr Mark Hoyle joins ArbDB Chambers
Dr Mark Hoyle has accepted an invitation to join the leading chambers of third party neutrals, ArbDB Chambers, with effect from 1 June 2021.
Mark has practised as an arbitrator since 1999. He has arbitrated under the auspices of many of the leading institutions in the UK around the world, including the ICC, the LCIA, the LMAA, the CIArb, the Law Society of England & Wales, the DIAC, the DIFC/LCIA, ADDCCAC and the Cairo Regional Center for Arbitration. He is a Fellow of the Chartered Institute of Arbitrators and a Chartered Arbitrator.
Mark was accredited as a mediator in 2001 and has mediated a wide range of commercial and family business disputes.
He is, in addition, an acknowledged expert on Arab and Islamic law and was awarded a PhD from the School of Oriental and Africa Studies, following spells of work, research and study in Cairo and Alexandria. His PhD thesis evaluated the origins and evolution of the Egyptian legal system from 1870 to 1946.
A member of the English Bar, Mark has over 30 years of experience of Egyptian law and other jurisdictions in the region, including Kuwait, the UAE, Qatar, Jordan, Lebanon and Saudi Arabia and was based for some years, working as counsel, in the UAE.
Tony Marks, the Chair of ArbDB, commented:
"We are delighted to welcome Mark Hoyle as a Member of ArbDB Chambers. He is a distinguished expert in law in the Middle East and brings with him his third party neutral practice. We look forward to collaborating with Mark further to develop his practice as arbitrator, mediator and adjudicator in the UK, Europe and the Middle East".
Peter McQueen of ArbDB Chambers spoke at Webinar for MLAANZ (Maritime Law Association of Australia and New Zealand)

Peter McQueen recently gave a presentation which was well received at a webinar for the Maritime Law Association of Australia and New Zealand entitled:
"Halliburton v Chubb : Disclosure Issues for Arbitrators".
MLAANZ is an Australasian association which has branches in 5 of the Australian States and one in New Zealand.
Michael Cover and Stephen Bate of ArbDB Chambers have both appeared in the latest Who's Who Legal list of the top thirty mediators at the English Bar
These mediators have been carefully selected for their outstanding expertise in a wide variety of commercial disputes on the international and domestic markets.
Michael Cover is noted as having "an excellent reputation as a mediator", bringing his experience of over 250 mediations to his briefs.
Stephen Bate is described as having a first-rate record in high-value commercial disputes across a plethora of sectors. Stephen is also a member of CEDR Chambers.
Link to the listing here: https://whoswholegal.com/analysis/uk-bar-2021--mediation
Mediators' New Breakfast Club - Next Meeting
Start: 10.00 hrs - BY ZOOM ONLY
Date: Wednesday, 12th May 2021
Speakers: From the CIArb (Chartered Institute of Arbitrators):
Catherine DIXON (Director-General)

Lewis JOHNSTON (Asst. Dir. of Policy & Ext. Affairs)

Isabel PHILLIPS (Head of Mediation Development)
Topic: ADR Process Complementarity and the CIArb Mediation Strategy
** A recording of the webinar is available on Youtube. **
Cost: Free due to support from ArbDB Chambers
Booking: Please e-mail Dave Owen (dwo@pengaron.co.uk) who will send Zoom link at least 24 hours beforehand
Recording: The meeting will be recorded - it (and recordings of previous meetings) can be accessed here:
https://www.arbdb.com/webinars
NOTE Attendance counts towards the CMC's CPD requirements. It may count for CPD for other organisations.
Mark Appel recently delivered the 2nd Annual Hong Kong Mediation Lecture
Mark Appel recently delivered the 2nd Annual Hong Kong Mediation Lecture, co-hosted by Herbert Smith Freehills and the Hong Kong Department of Justice.
Mark discussed "Investor-State Mediation at the Tipping Point" and spoke about the past five years of global dialogue in this area and the resulting impact on investor-state mediation know-how, best practices, education and training and legislative and institutional rule initiatives. Mark has been the Chair of the International Mediation Institute (IMI) Investor State Mediation Task Force and also a member of the faculty on Investor-State Mediator training conducted by IMI/ ICSID/ DeCEDR.
You can see a recording of the video here: